WHETHER YOU'RE A chain or a franchise WE HAVE THE TOOLS FOR YOU!
Growing your business and launching it in new locations is always an exciting change, but it can also be incredibly stressful. There's so many things to keep track of—and you just don't have the time in the day to spend checking individual analytics.
We understand this clash of excitement and stress, and that's why we've developed the ultimate platform for managing the operations, marketing, and sales for all your locations—either on your desktop computer or from a single, easy-to-use app!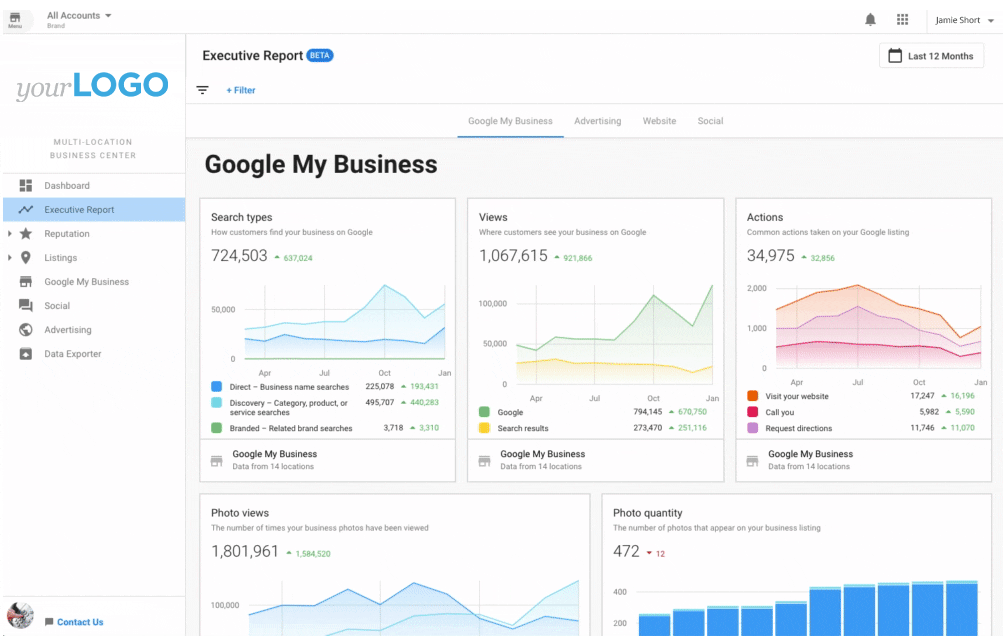 Get Insight on Any of Your Locations
Take a look at the bigger picture and bring the data for every location into one spot with our multi location feature. See how your top performers are doing by the click of a button; sort the data by any criteria you want; and jump around to see which location stands out and for what reason.
With data pulled from analytics—such as Listings and Reputation Management—you'll see everything that is happening at each location, in one convenient spot. All you have to do is scroll.
Show Proof of Performance and Manage Your Workflow
With our in-depth multi-location reporting, we invite you to analyze the data pulled from multiple sources—including Google My Business and Google Analytics, advertising intelligence, and review sources—to view important data such as website traffic trends, page views and goal conversion, giving you an idea of how your business is performing at any location.
Don't forget to manage your reviews and listings! This is a crucial part of building a strong brand. By using our dashboard, you'll be handling these workflows like a champion. With your information collected into a single stream, you'll be able to quickly request and respond to reviews, correct listings, and more—all from one place.
You don't have to manage everything on your own. Easily add a user to your brand and control their user access by creating sub-regions. Assign reporting and management access across the platform to the people you deem appropriate, in any configuration you need. Only take care of the things that are important.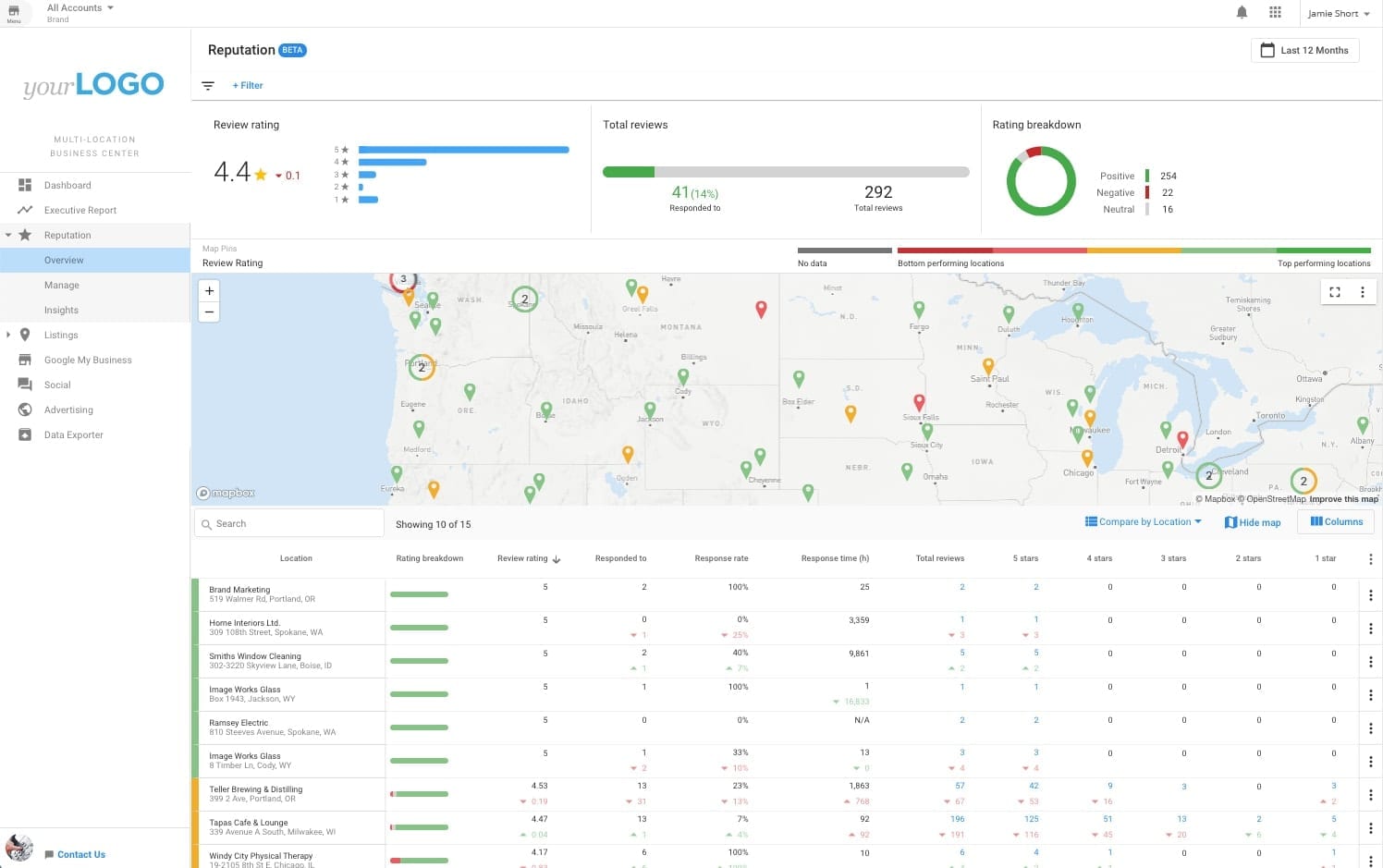 Stay Updated
When you use our multi-location dashboard, you'll never miss a chance to improve your brand and connect with customers, again. Stay current with data and trends pulled from each location's analyses, and ensure that you can be found everyone and customers never feel ignored. Our dashboard can be used for one, some, or all of your locations.
Adaptability
Don't be caught off guard by incorrect listings and unanswered reviews—you have the power to view your multi-location dashboard from the palm of your hand! Managing multiple business locations keeps you busy, which is why we've given you access to a powerful mobile experience from anywhere, on any smart device or laptop you have at your disposal. You'll never have to move in and out of various windows to view your analytics again.