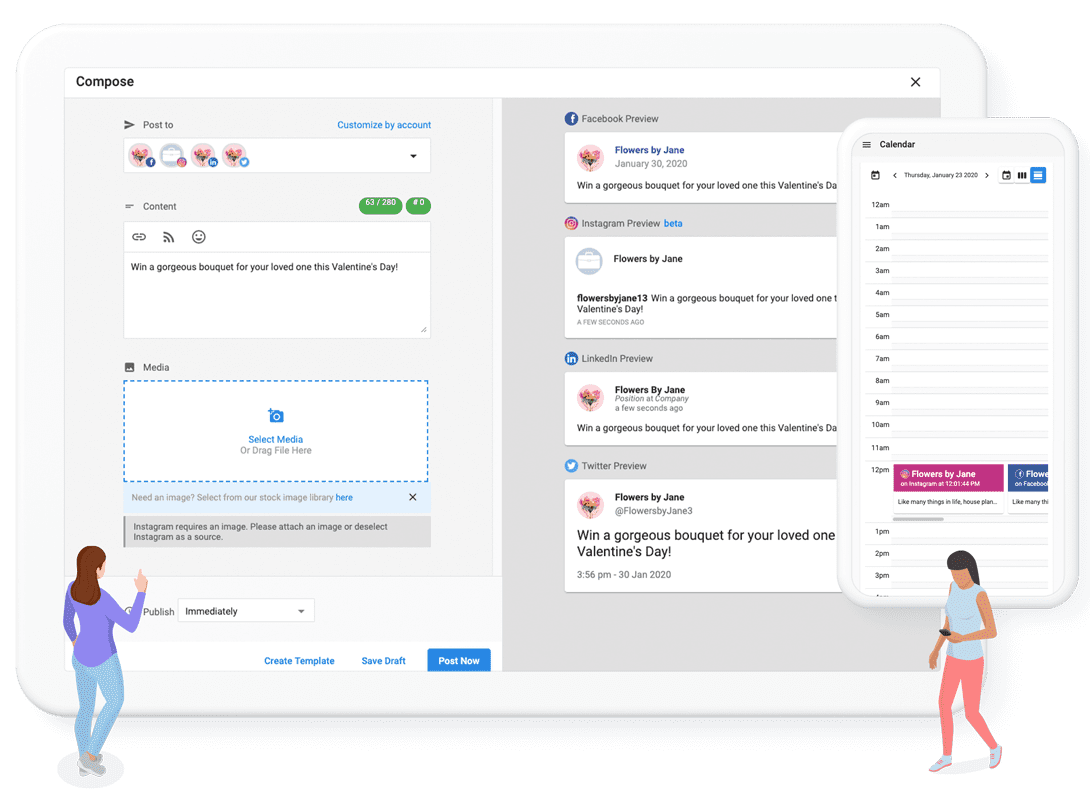 Social Media Management
Social media is the backbone of modern marketing. The average person spends 3 hours a day on Facebook, Twitter, and other social media platforms—making it an ideal space to promote your business's services.
If you're tired of hopping between half a dozen different platforms to post the same update, our software allows you to skip all this busy work by sending posts out to all the major platforms with a click of a mouse. How else can our software help you? You'll also be given in-depth analysis of all the views and impressions your posts gather, so you can discover your ideal customers.
By working with our software to keep all your fans across all platforms informed about your business, you'll build a stronger connection with them—bringing in more sales when you need them the most.
Review Management
If there's any element of business marketing that has changed with the digital boom, it's reviews.
Positive reviews were once word-of-mouth opinions used to motivate your team and refine your processes. Now, the digital impressions you leave with customers can significantly impact whether your business grows—or whether those customers go elsewhere.
At Neighbourhood Networks, we know that you've worked hard to build a strong reputation. We also know that a few unanswered negative reviews could hurt your future sales. Customers are faced with dozens of businesses trying to serve their needs, and our team will help you communicate why you are the best option for them.
Our review management software monitors all of the major review sites and alerts you to any new reviews or mentions. We'll even suggest an appropriate response, so it's easy to reach out and connect with your customers. You can even customize the templates to make your response as unique as your business is!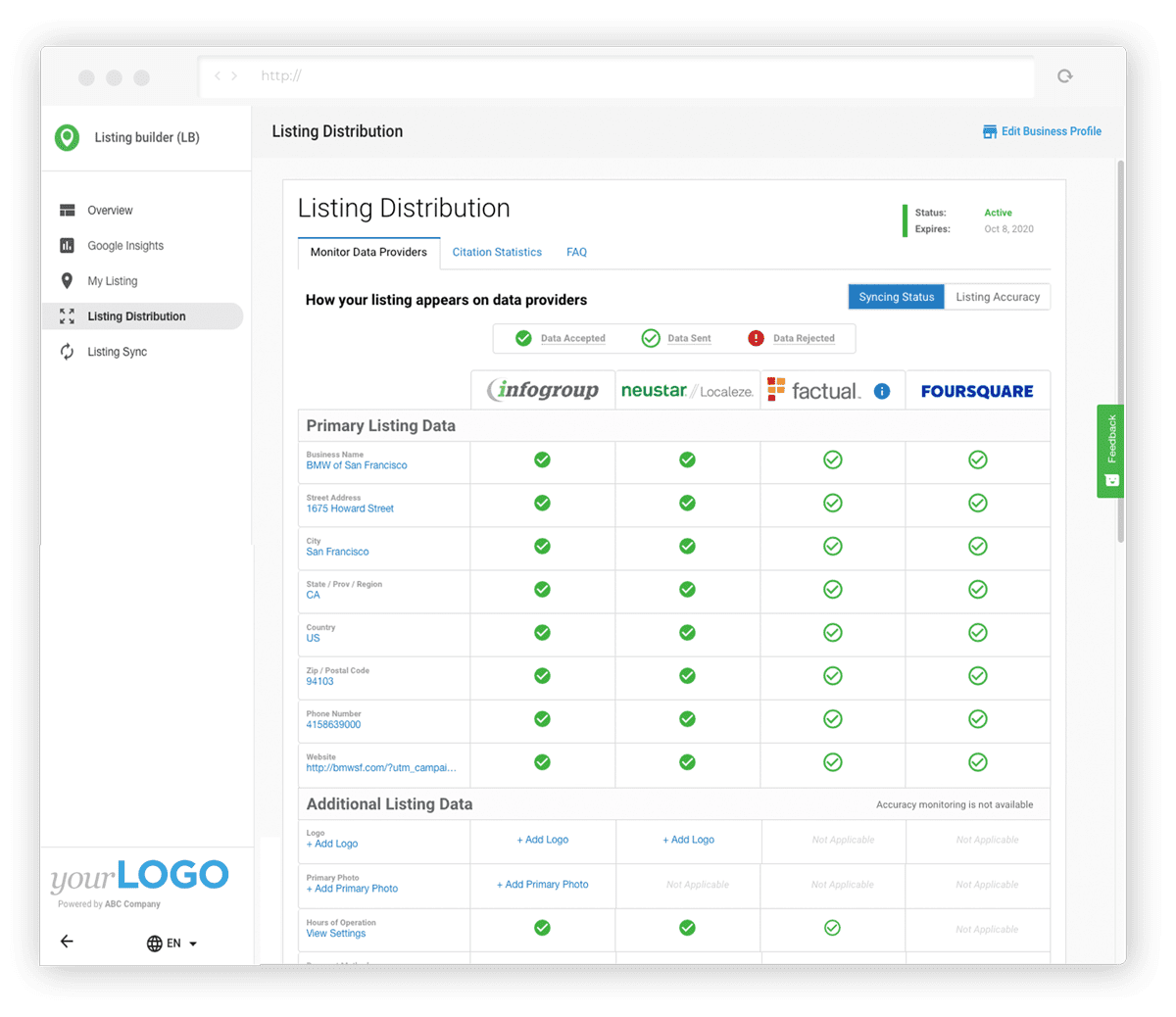 Business Listing Management
Did you know that 88% of searches for local businesses on a mobile device will lead to a call or visit to the business within 24 hours? If you want to be a part of this quick sale opportunity, then it's time to whip your listings into shape.
Our business listing solutions will scan the internet for your business's listings and keep them up to date. We'll also create your listings where they didn't exist before!
By activating our software and inputting your phone number, address, and hours of operation, our software will instantly work through over 300 online listings directories to ensure that wherever your clients find you online, they're finding the correct information.
Search Engine Optimization (SEO)
For many of us, Google is the starting point of our internet use. Whether we're typing the lyrics to that song we can't remember, or in need of some problem-solving, a simple search directs us to the businesses that can help us most.
Search Engines like Google, Yahoo!, Bing, and others are constantly updating their search result algorithms to fit user needs. This means that if you're banking on users finding you through searches, your website may be falling below your competition.
Our experts at Neighbourhood Networks are constantly staying up-to-date on what search engines love most. By updating your website links, layout, and copy, we can make sure that you're the first business your clients see.
50% of users who do a local search for a business will visit that store. We want to make sure that you're the location they're finding and visiting.
In addition we have the most open and transparent process in the industry so you can see how things are improving and where your money is being spent!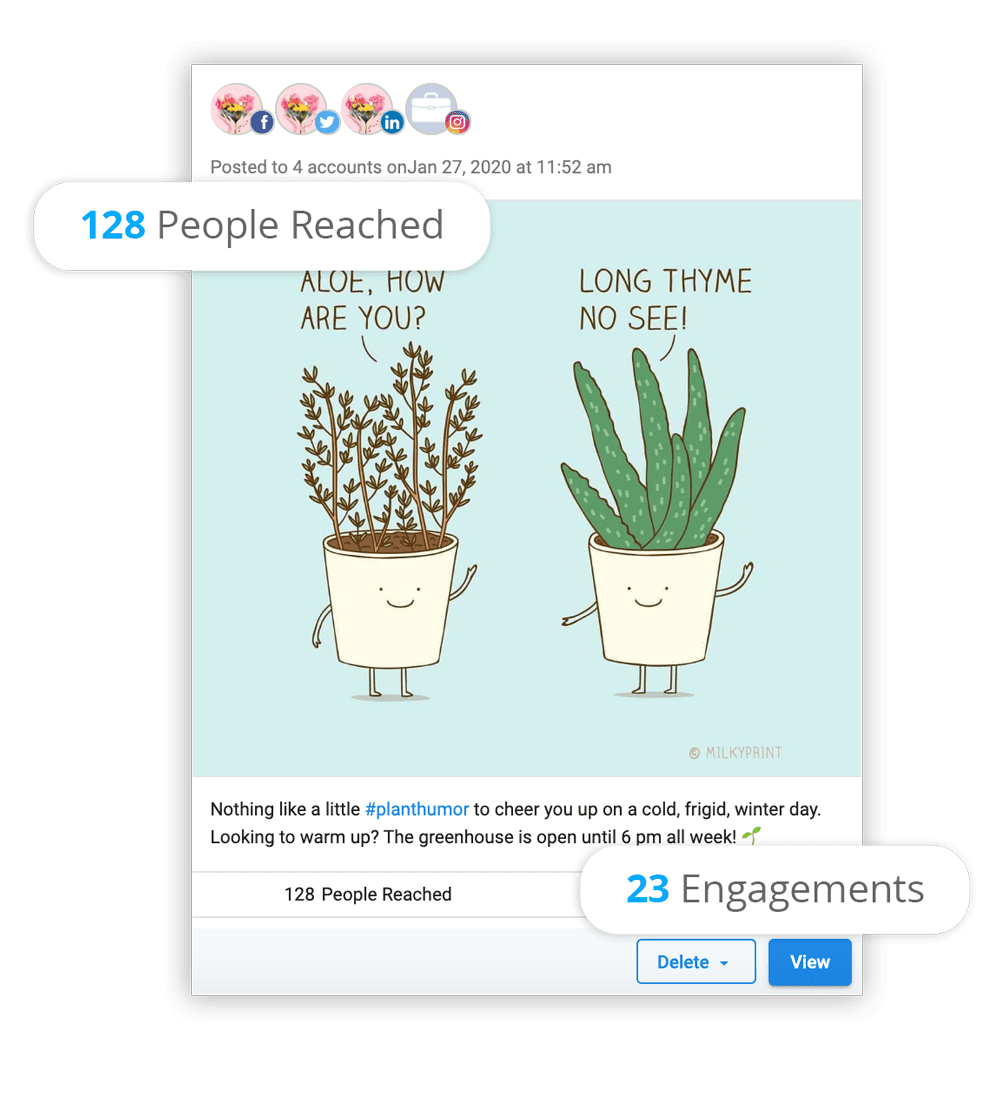 Social Media Content Creation
Did you know that 43% of small business owners spend about 6 hours per week on social media promoting their companies? That's almost an entire work day! Stop spending all your time creating content, and focus your time and energy on running your business instead.
Promoting small business owners and their passions is our main drive here at Neighbourhood Networks. Our team of experienced social media writers are waiting on stand-by to boost your presence and help build your brand.
If you've dreamed of connecting with social media users through exciting content, then our team is ready and waiting to promote your business and help your voice be heard. We have a talented group of content creators who are passionate about marketing and want to tell your stories to guide customers to your products. Social media isn't about just getting likes anymore—let's elevate your social strategy and generate leads to bring in new customers.
Sit back and let us plan, schedule, and publish content for your social media profiles. Make sure you use our multi-location feature to see how different locations are doing!
Digital Advertising
Did you know that small businesses earn an average of $3 in revenue for every $1.60 they spend on Google AdWords? Digital advertising is one of the most powerful tools you have at your company's disposal, and our team can help you utilize it to boost your success.
Neighbourhood Networks has worked with dozens of businesses and manages more than $750,000 in ad spend every month, and we've refined our strategies and tools to give you the results and data you need.
Whether you're a seasoned ads master looking for help with spending management or you're a small business taking your first steps into digital promotions, our team of industry-trained strategists will create visually dynamic ads and spread your branding far and wide.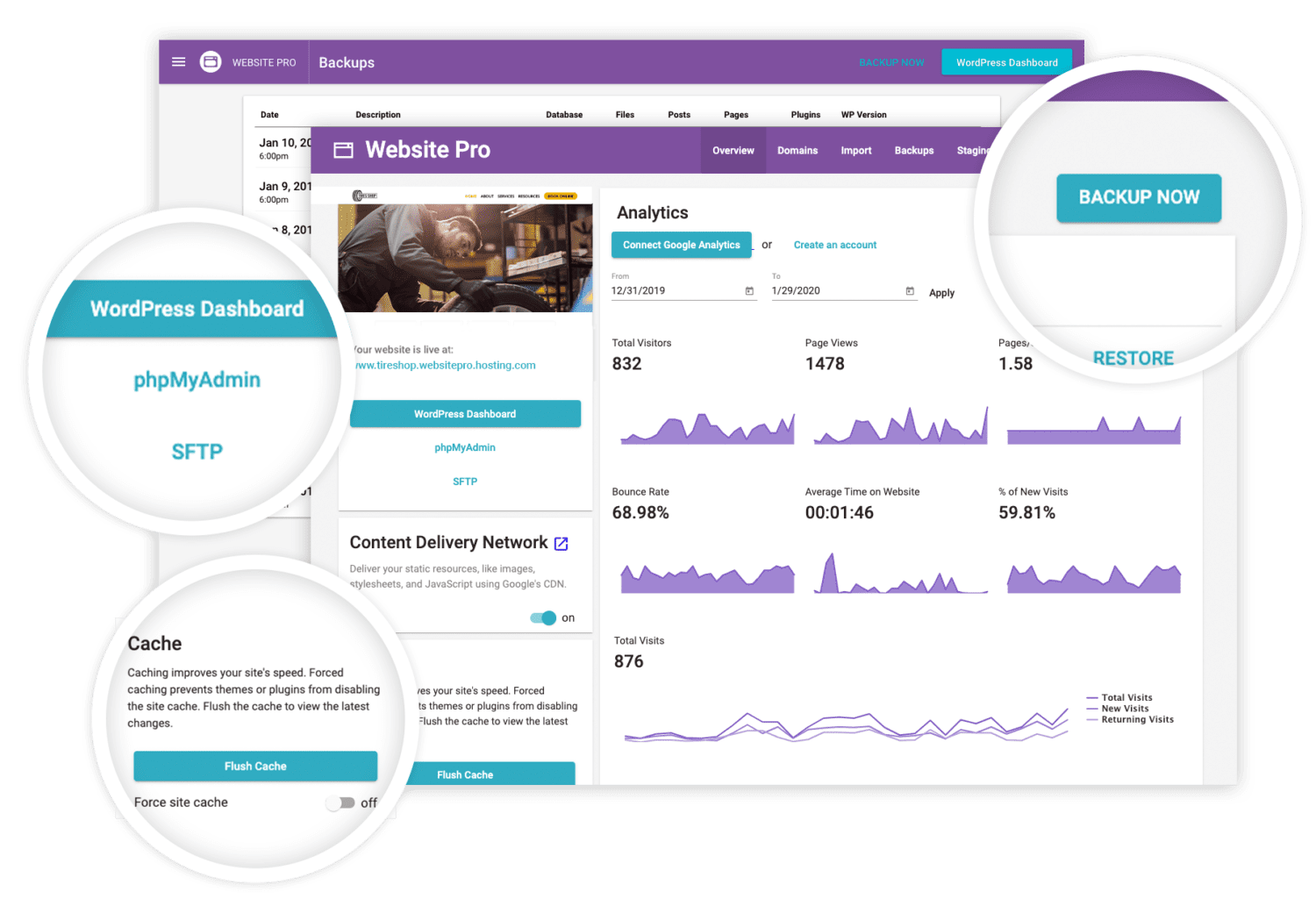 Websites
Who needs a website you say? Do you have customers? Then you need a website. More people look online for services and businesses now than ever before – whether on mobile or at home. And you need a website for your current and your potential customers to give them all the information they need – such as your address, phone number, social pages and most importantly the services you offer. Without those key pieces of information, you're letting those potential customers slip through your digital fingers.
Speaking of those fingers, how old is your current website? Are those customers slipping through because your site is not mobile-friendly? More than 60% look at websites on mobile versus on desktop, which means your site needs to be fast, secure, and mobile-friendly. The Neighbourhood Networks web developers can ensure that your site is the most up-to-date and modern website that not only looks fantastic on mobile or desktop but is fast, secure, and reliable as you would expect being hosted on the Google Cloud.