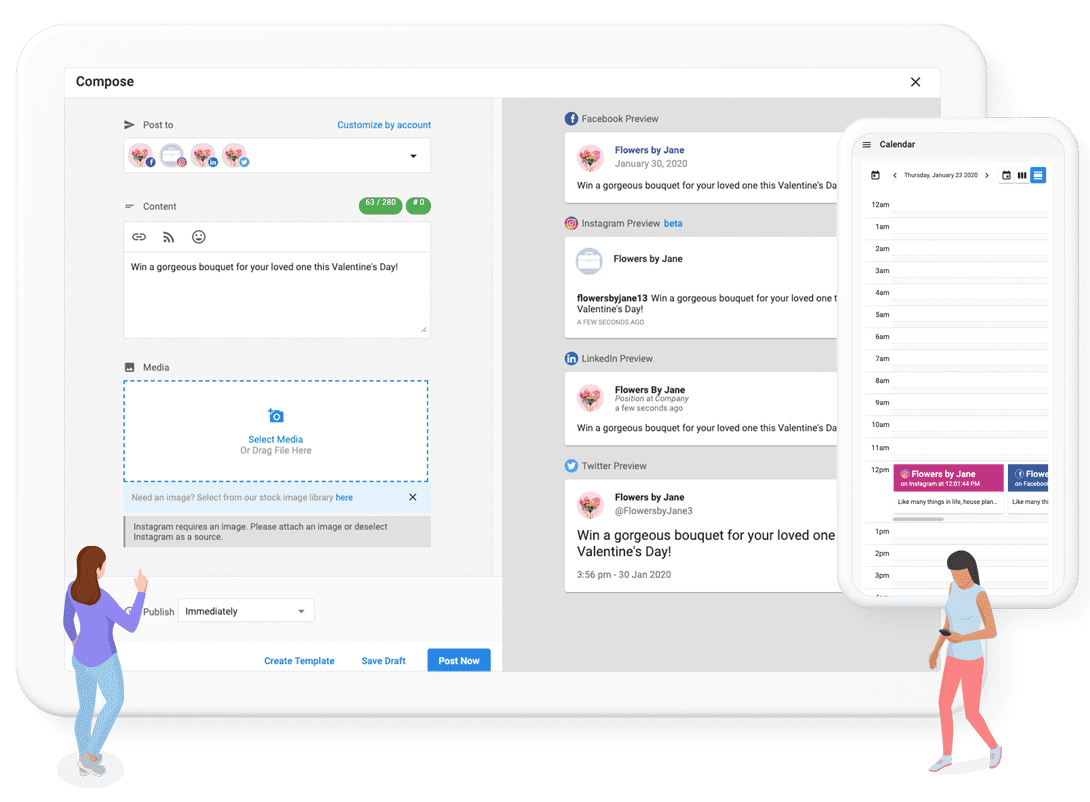 Social Media Management
Social media is the backbone of modern marketing. The average person spends 3 hours a day on Facebook, Twitter, and other social media platforms—making it an ideal space to promote your business's services.
If you're tired of hopping between half a dozen different platforms to post the same update, our software allows you to skip all this busy work by sending posts out to all the major platforms with a click of a mouse. How else can our software help you? You'll also be given in-depth analysis of all the views and impressions your posts gather, so you can discover your ideal customers.
By working with our software to keep all your fans across all platforms informed about your business, you'll build a stronger connection with them—bringing in more sales when you need them the most.
Review Management
If there's any element of business marketing that has changed with the digital boom, it's reviews.
Positive reviews were once word-of-mouth opinions used to motivate your team and refine your processes. Now, the digital impressions you leave with customers can significantly impact whether your business grows—or whether those customers go elsewhere.
At Neighbourhood Networks, we know that you've worked hard to build a strong reputation. We also know that a few unanswered negative reviews could hurt your future sales. Customers are faced with dozens of businesses trying to serve their needs, and our team will help you communicate why you are the best option for them.
Our review management software monitors all of the major review sites and alerts you to any new reviews or mentions. We'll even suggest an appropriate response, so it's easy to reach out and connect with your customers. You can even customize the templates to make your response as unique as your business is!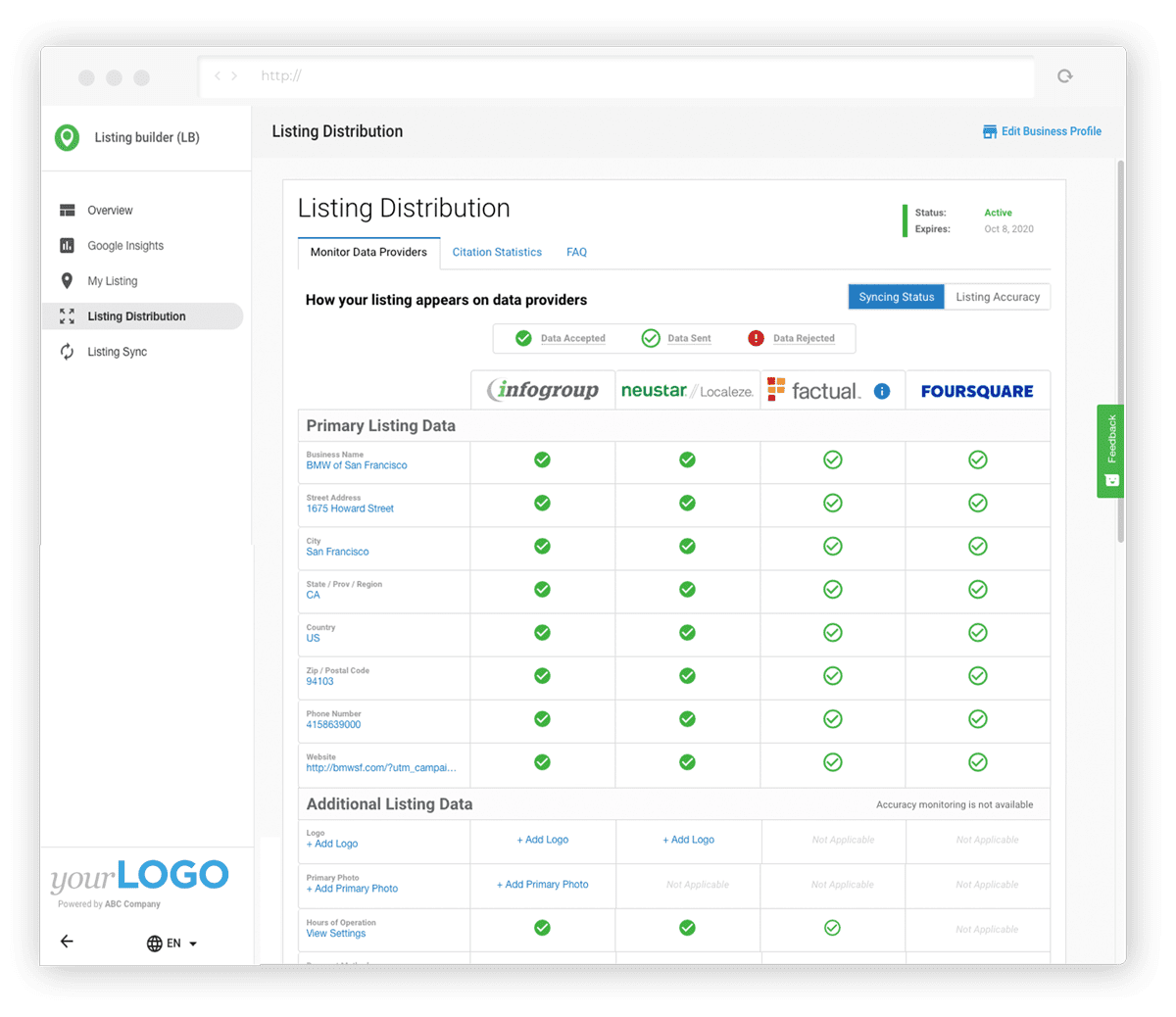 Business Listing Management
Did you know that 88% of searches for local businesses on a mobile device will lead to a call or visit to the business within 24 hours? If you want to be a part of this quick sale opportunity, then it's time to whip your listings into shape.
Our business listing solutions will scan the internet for your business's listings and keep them up to date. We'll also create your listings where they didn't exist before!
By activating our software and inputting your phone number, address, and hours of operation, our software will instantly work through over 300 online listings directories to ensure that wherever your clients find you online, they're finding the correct information.